As you saw from the teams to play this coming match against Old Boys, we again unfortunately have so many players being asked to move through the grades from the 1st week to the 2nd week of the match, I appreciate from a players point of view this is not ideal. In total 23 players are unavailable for either one of the two Saturdays or the whole match completely.

The club has done it's best to fill all teams and thank the support from all our players.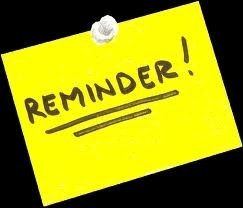 Our season fees are now overdue. Kathy would prefer all payments are by direct deposit in to City United bank account ANZ ,BSB 012830 account 208227482. But if you are like me, and you pay by cash, it will be received with a smile. Fees can be paid to either Kathy, Nikki or Terry.
If you require further time to pay your fees, please see or contact Kathy now and she will discuss the matter with you.
Our three mates were discussing about coincidences. Ritchie said, " my wife was reading a "tale of two cities" and she gave birth to twins"
"Thats funny", Scotty remarked, "my wife was reading 'the three musketeers' and she gave birth to triplets"
Sugar shouted, "Good God, I have to rush home!"
When asked what the problem was, he spluttered, " When I left the house, my wife was reading "The Dirty Dozen"!!!
GOOOOOOOOOOOOO good luck on the weekend, gentlemen CITY